HURRY! SAVINGS END JUNE 1!
Register by May 1 for early bird pricing!
USE CODE SUMMER20 FOR $20 OFF!
Only $35 per lesson for 20 lessons!
(+ material fee)
PLUS, get $20 off of School Year registration (per family) with the purchase of 4 summer programs when enrolled by July 1.
NOTE: The $20 off is in addition to any other discounts running on School Year registration!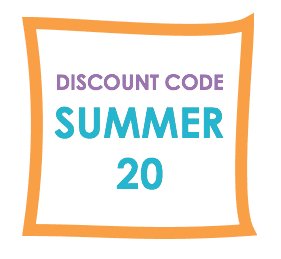 STRAIGHT SHOT:
SUMMER MUSIC LESSONS
Registration starts in January. Lessons June 1 – August 4.
Accelerated Learning Program
Giving the gift of music to your child while they're young builds confidence, increases intelligence, and develops leadership.
Here's how to start.
ARROW ACADEMY OF MUSIC CLASSES
Piano or Guitar Accelerated Group Lessons
An entire year of curriculum in only 20 lessons! Your child will be placed in a small group according to age and skill level. This team of students will learn and grow together, being motivated to practice consistently at home because they play with other musicians at each lesson, while still receiving individual attention.
Due to the focused consistency of lessons and practice, your child can emerge from Straight Shot with significant progress on their instrument. Designed for beginners or students with previous lessons for piano to accomplish an entire level in only 3 months!
Our Straight Shot session for guitar players covers an entire year of curriculum, like our other sessions, but does this in only 3 months! Our group lessons are for both beginners and students with previous guitar experience and designed for kids to learn to read notes, play chords, and improvise.
How Does Arrow Academy Compare?
With many options for music lessons for your child, finding the best fit can be overwhelming. The chart shows a variety of teaching philosophies and how they compare with Arrow Academy of Music's concept based learning philosophy.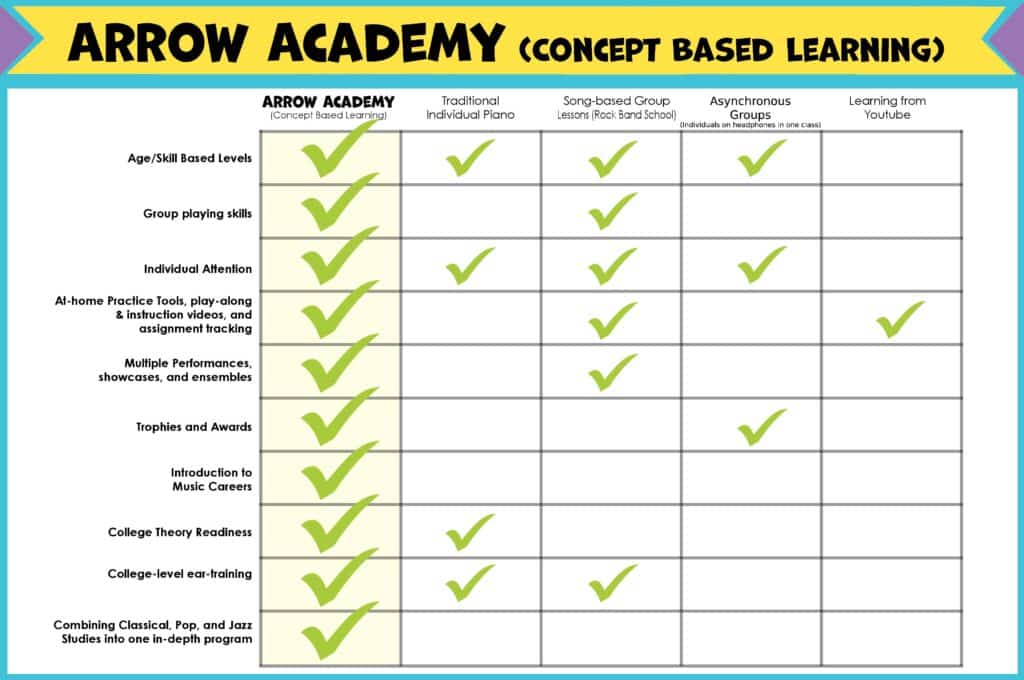 Start with a Free Music Trial Lesson
Join us to experience our program firsthand and have yoru questions answered.