Arrow Academy of Music Classes
Sign Up for a Free Piano Demo Lesson
In-Person Piano Demo Lesson
Your choice of 3 dates to choose from. Demo lessons are in-person at our Urbandale, Iowa studio.
Friday, Dec 2
5:30pm - 6:15pm
Friday, Dec 9
5:30pm - 6:15pm
Wednesday, Dec 21
5:30pm - 6:15pm
Your choice of 2 dates to choose from. Demo lessons are online.
Wednesday, November 30
6:30pm - 7:15pm
Wednesday, December 21
6:30pm - 7:15pm
Spring Session for Beginners
January through July 2023
Developing the Total Musician in Your Child
Don't sign your child up for ordinary music lessons! We'll teach your child to read, write, create, and UNDERSTAND, the language of music at a pace you will not believe!

Play classical music
Classical music gives your child fun patterns and challenging pieces of piano music to learn.

Play skillfully in a band
Your child will experience different styles and genres of music and learn different techniques from rock, jazz, and pop etc. 

Prepare for a college music degree
We teach everything from reading and ear-training games to a plethora of musical styles and history to help your child choose their trajectory of musicianship.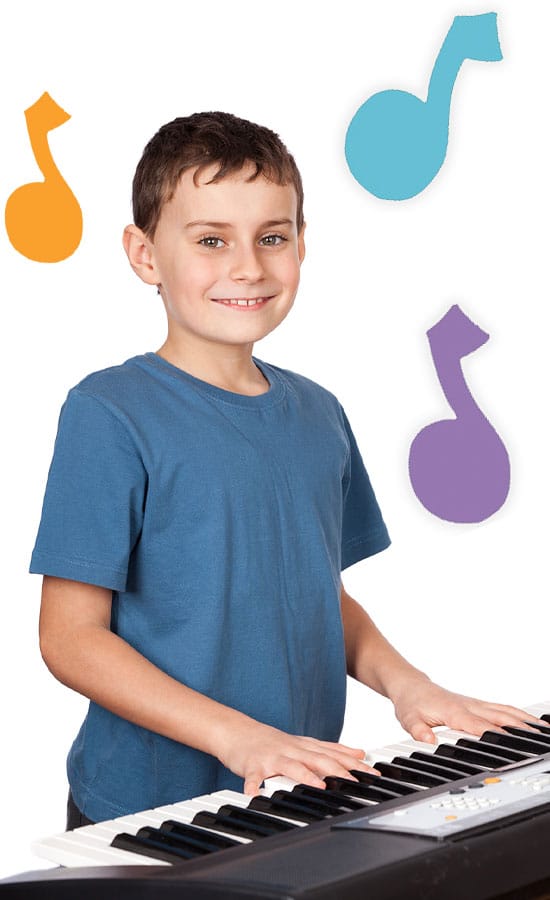 Compose their own music
Composing allows children to use their imagination! It also reinforces their ability to read music and makes them more confident and inspired.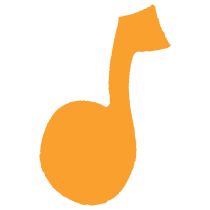 Learn FAST and get REALLY GOOD at their instrument
Our unique curriculum with it's creative tools makes piano lessons not only productive, it's fun! 

Learn to be a leader and arranger in musical groups
Both social and leadership skills are developed through a group environment of piano lessons and practice.
How Does Arrow Academy Compare?
With many options for music lessons for your child, finding the best fit can be overwhelming. The chart shows a variety of teaching philosophies and how they compare with Arrow Academy of Music's concept based learning philosophy.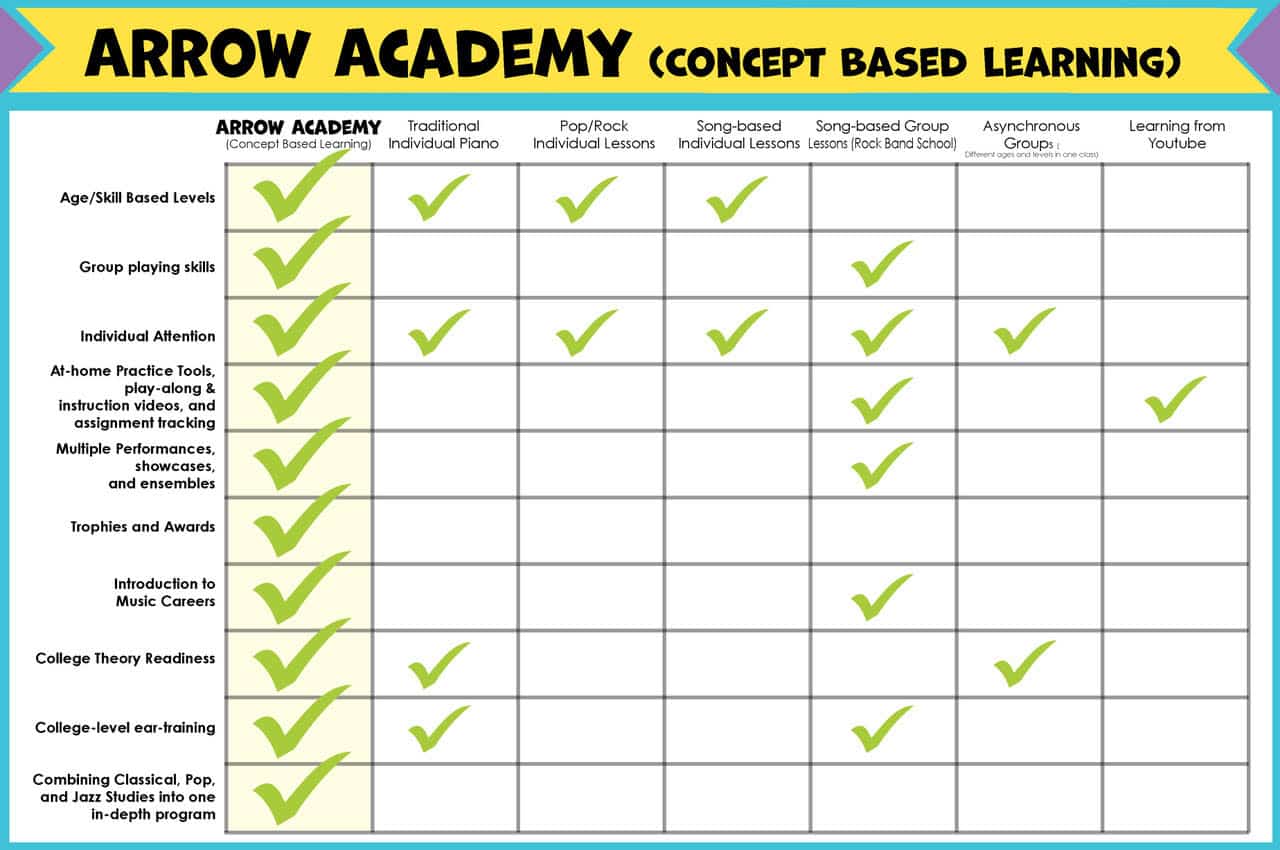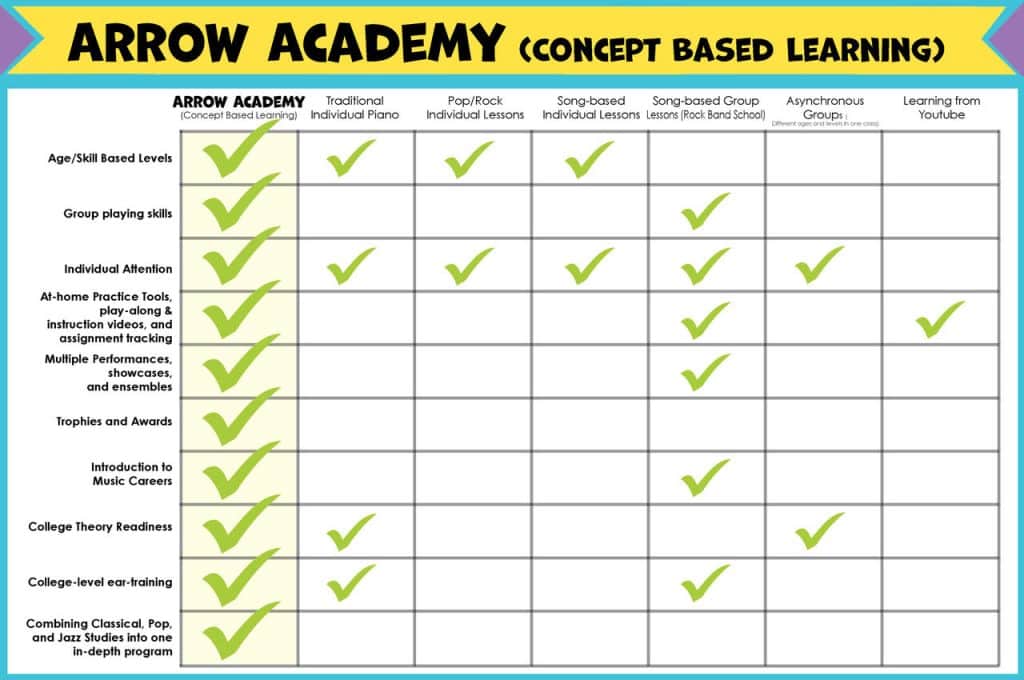 Eight Advantages of Online Piano Lessons
Our online lessons are different and they work!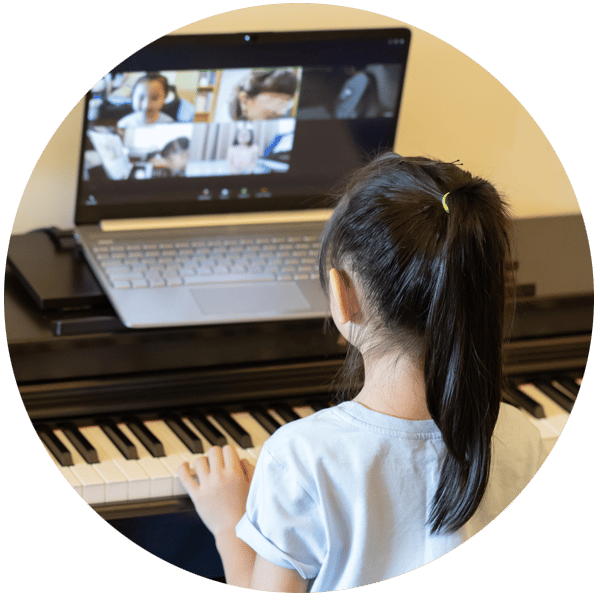 Our online lessons are different and they work!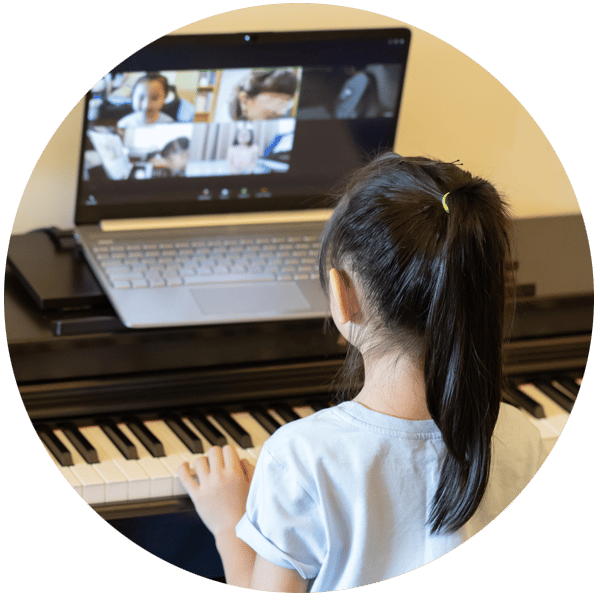 Still wondering if your child is ready for online lessons?
DOWNLOAD THIS FREE PDF!
You know piano lessons are smart for kids, but how do you know the best age to begin?
Children develop at different ages and different stages.  For decades, we've helped parents save time and money by recognizing their child's readiness, so their first piano lessons will be exciting and fun.
Let us help you, too. Share your email to receive "How To Know Your Child Is Ready for Piano Lessons" absolutely FREE, and as a bonus, we'll also include "How To Interview A Piano Teacher."
With this FREE information, you'll know when it's the right time for your child to begin their piano lessons, and you'll be ready too!
Arrow Academy FAQs & Policies