Arrow Academy of Music MISSION
SINCE 2010 ARROW ACADEMY HAS INTRODUCED HUNDREDS OF STUDENTS TO THE JOY OF MUSIC!
…meet our amazing Arrow Academy Team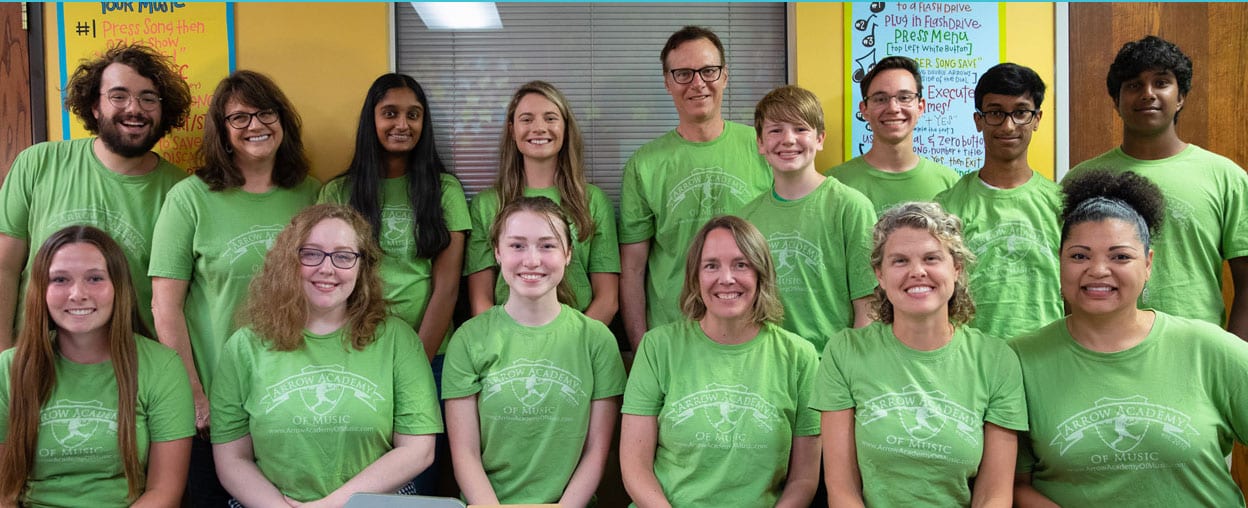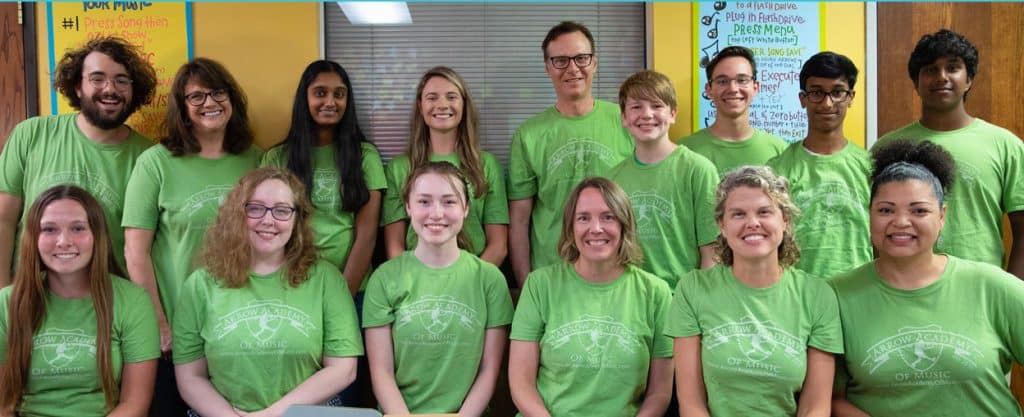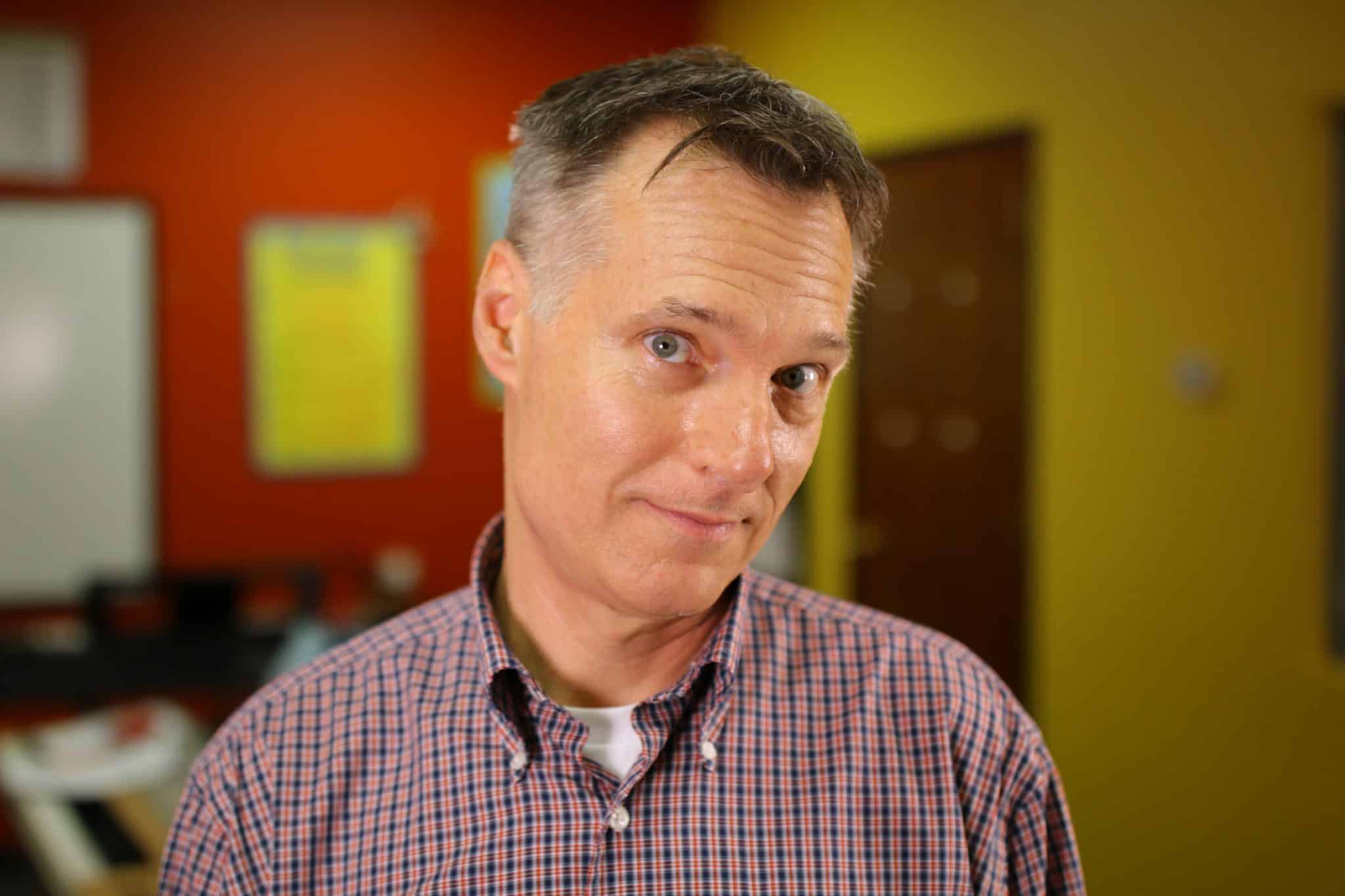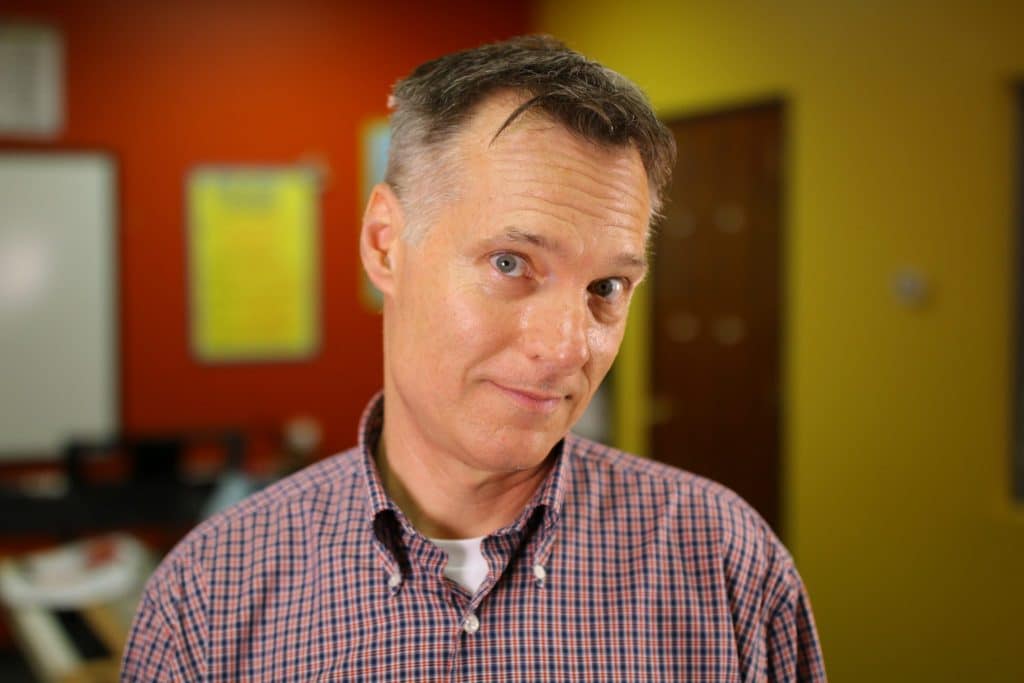 A natural coach, Kevin loves encouraging young people to be the best they can be. Kevin has taught music for more than 30 years. He learned piano at a young age and then added guitar. Kevin honed his musical craft in Los Angeles at the Dick Grove School of Music, which helped to launch his writing, arranging, sound production and performance profession. Kevin grew up in the Des Moines area and received a degree from Concordia University, Seward NE, in Education with a Director of Christian Education endorsement. He has been a full-time music teacher, music minister, youth minister and part-time coach.
Kevin produced and arranged "Hymns of Grace" a CD and music book set for churches to play traditional hymns in a contemporary way. He also founded, wrote songs for, performed with, and managed a band that toured in several states. Kevin and Kellee have two wonderful children.
Kevin's passion is to instill a love of music to students, so they are not only able to play with excellence, but they are also able to play with passion in their hearts.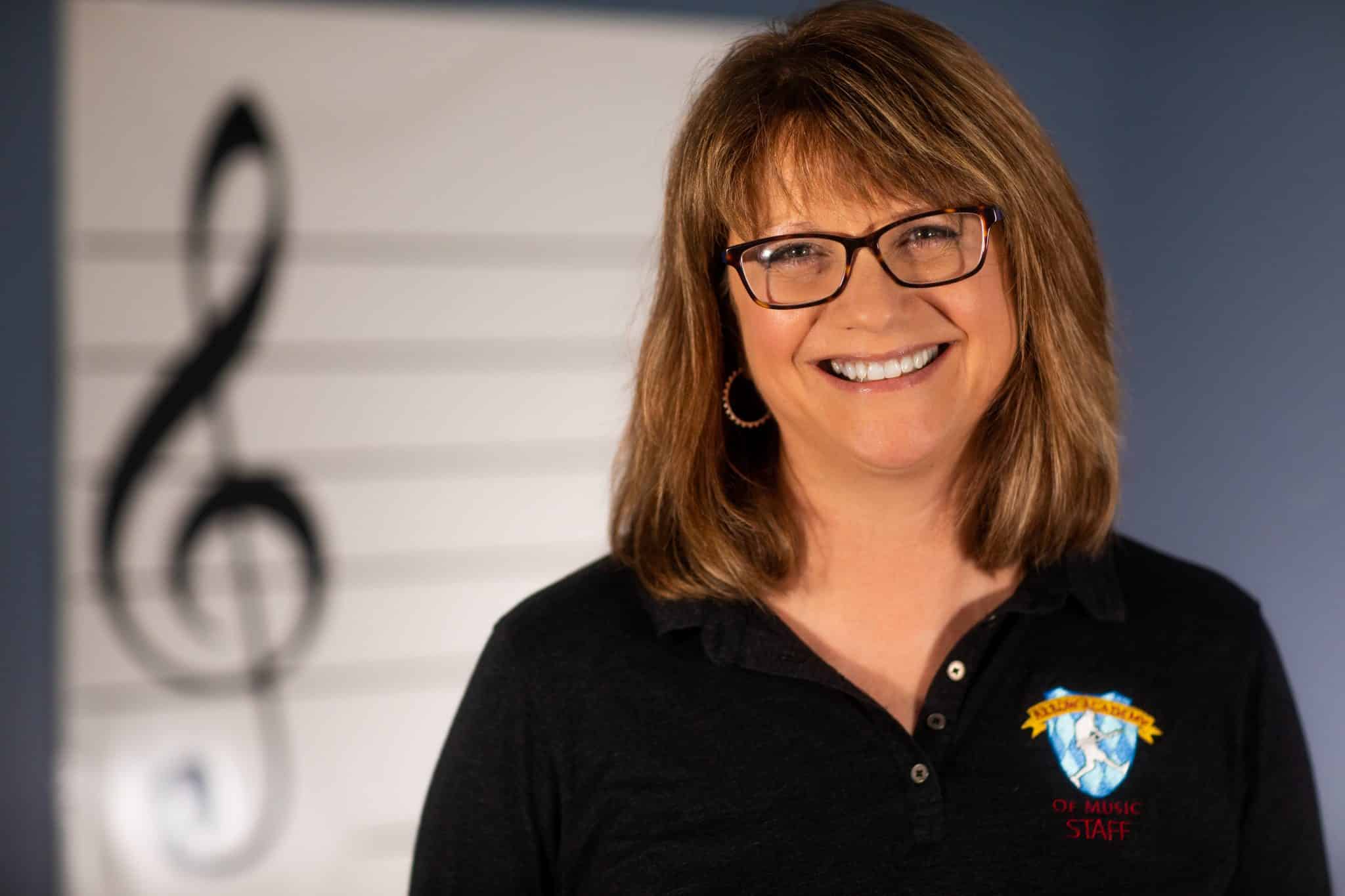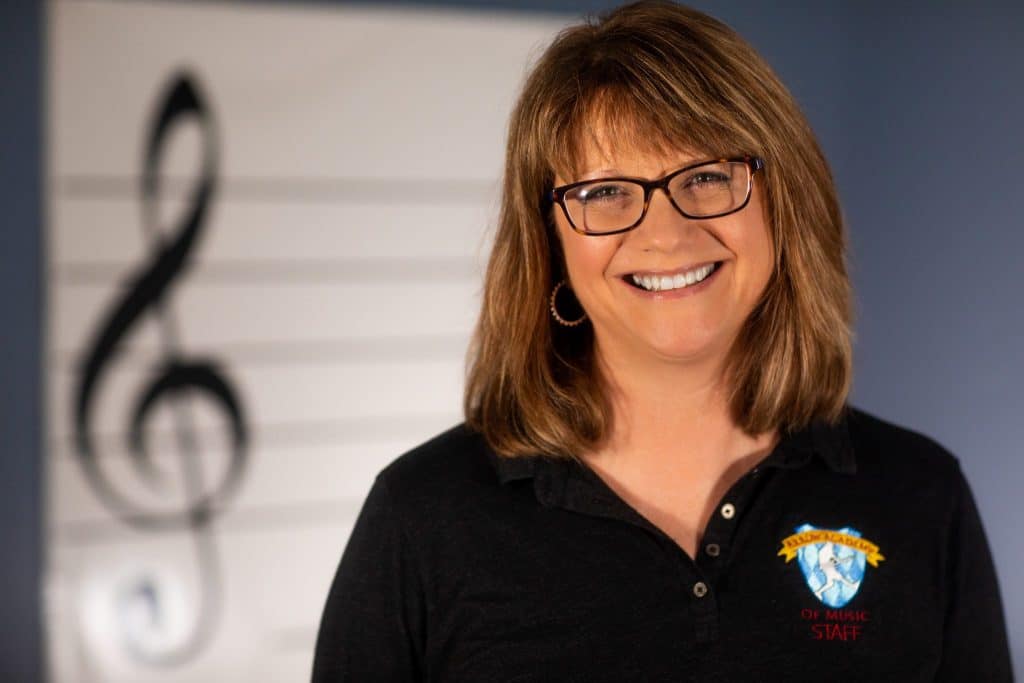 Owner/Teacher/Curriculum Writer
Kellee has taught music for more than 30 years, groups and individuals, in many different settings. She loves children and young adults, and her passion is to teach students to perform AND love music through movement, rhythm instruments, games and fun songs. Determined not to follow the status quo, Kellee is constantly researching how to best teach and inspire musicians to be all they can be by training both their note reading and creative skills. What that means for the students is that they will be trained to not only play classical music fluently, but to also feel comfortable leading a band, playing with chords and lead sheets, and improvising. Not finding a suitable curriculum for teaching chording to young students, she and her son Kennoniah are currently writing Arrow Academy's proprietary chording curriculum which is currently in use at the studio.
She graduated from Concordia University in Seward, NE with a degree in Elementary Education, majoring in music. Kellee studied jazz piano at the acclaimed Dick Grove School of Music in Los Angeles and has toured with a Christian rock band in several states. She has been a full-time music minister for 11 years, directing adult and children's choirs, worship teams, orchestras and ensembles from two to more than 100 participants.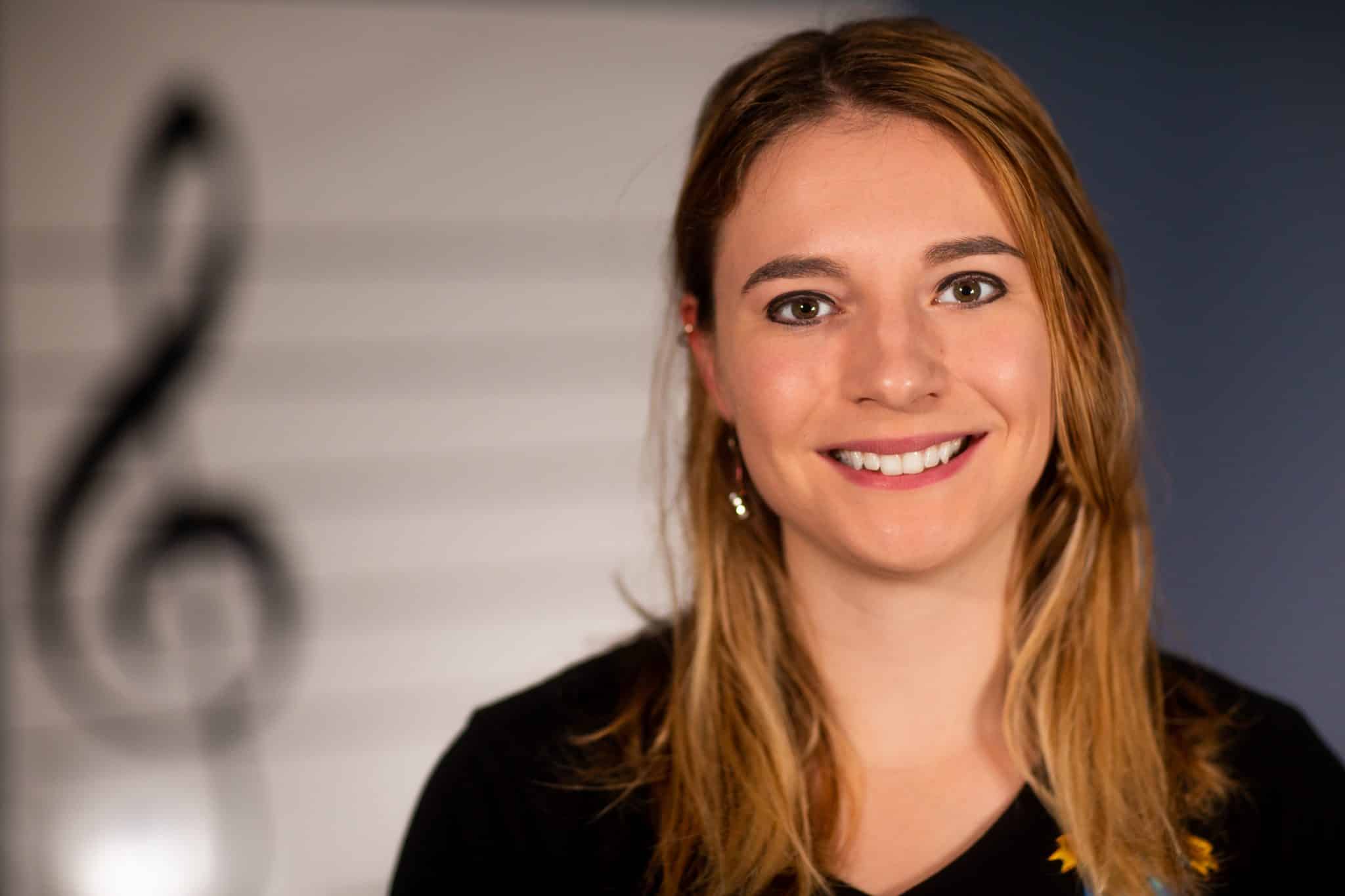 Online and Nashville Satellite
Being Kevin and Kellee's daughter, Karissa has been immersed in music since before she could walk and talk! She has been playing piano and drums since she was a child and played snare on the Valley High School drumline and Iowa State University's Groove – ISU's winter drum line. Karissa started as an assistant at Arrow Academy when the studio opened in 2010 and has been lead- teaching effectively and creatively since 2014. Karissa is a very natural, gifted teacher. Able to see and communicate effectively with her students in the classroom, she always finds ways to keep her piano and drum students engaged and excited to learn their instrument.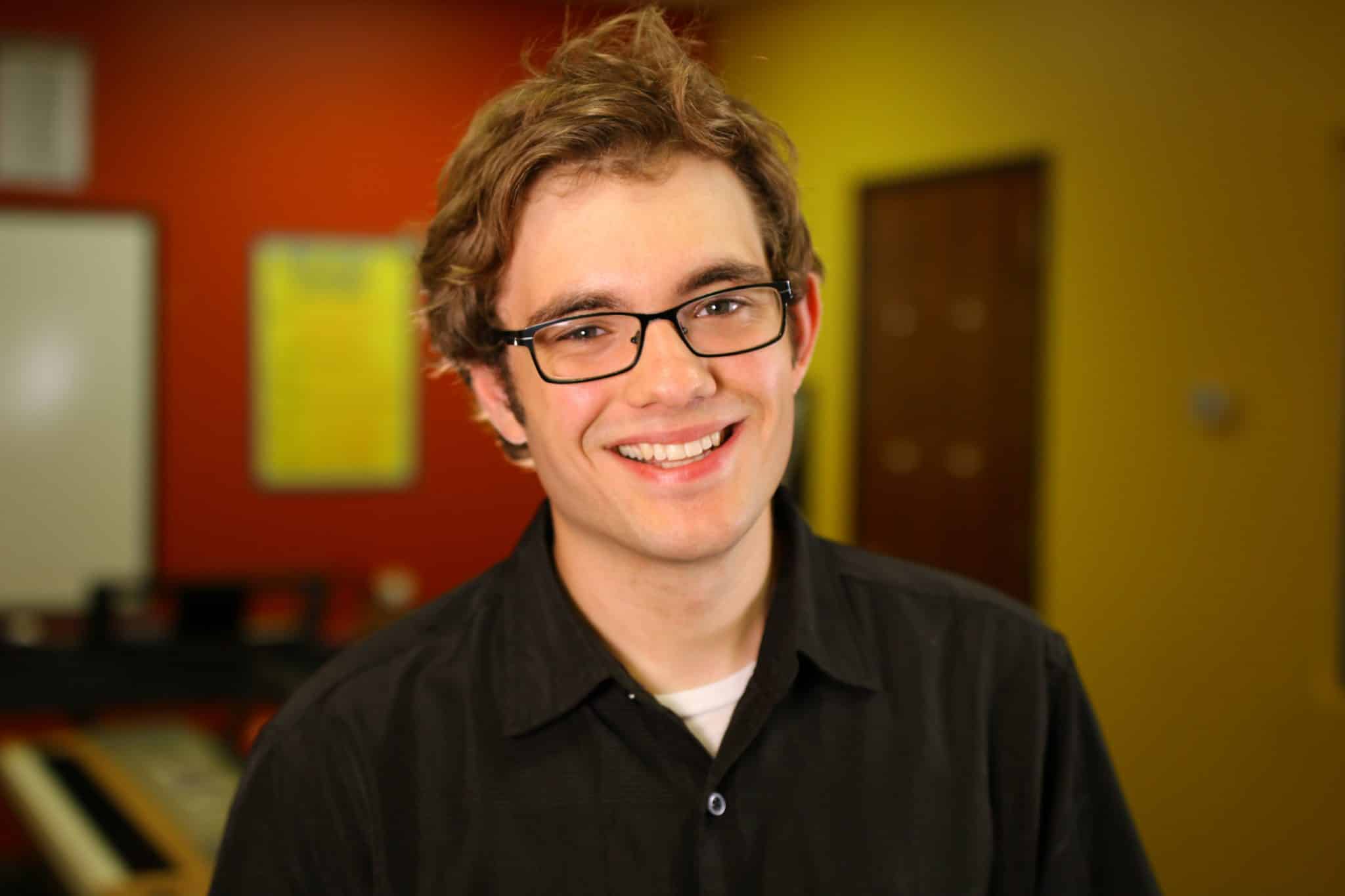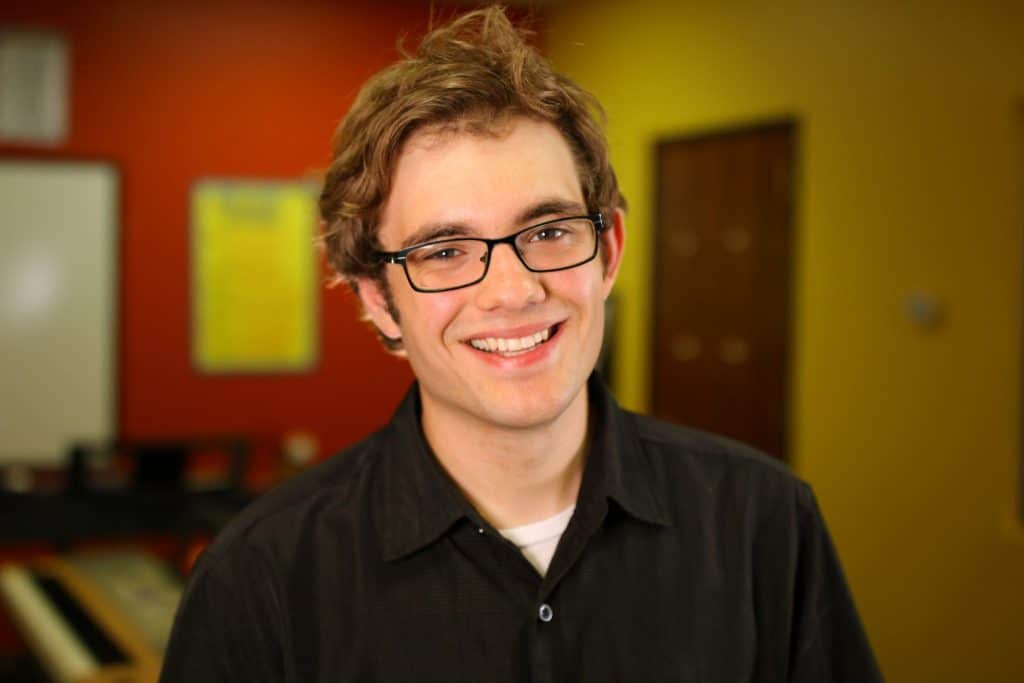 Teacher, Videographer, Producer, Composer
Kennoniah is Kevin and Kellee's son and has been working at the studio since the beginning – first as an assistant, and later as a teacher. His musical talent is undeniable, as is his skill as an instructor. Being a young musician himself, he always finds ways to connect to his students and help them through the hurdles that come with learning an instrument. Kennon teaches both piano and guitar.
Kennon also frequently serves as the in-house photographer and videographer and has written, directed, and produced numerous videos for Arrow as Head of Media for the studio. Kennoniah also co-writes Arrow's proprietary chording curriculum, "Chording Essentials" with Kellee.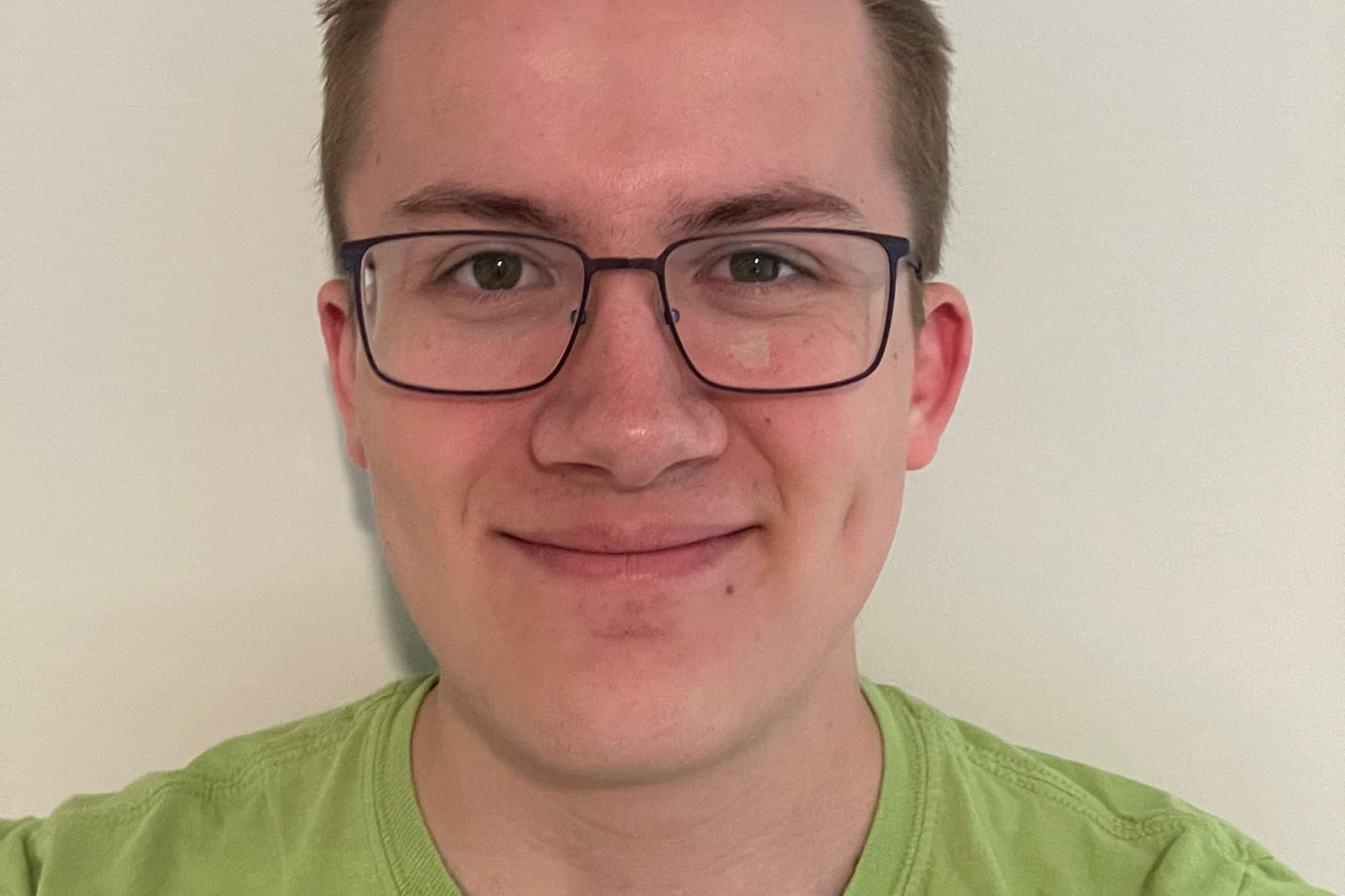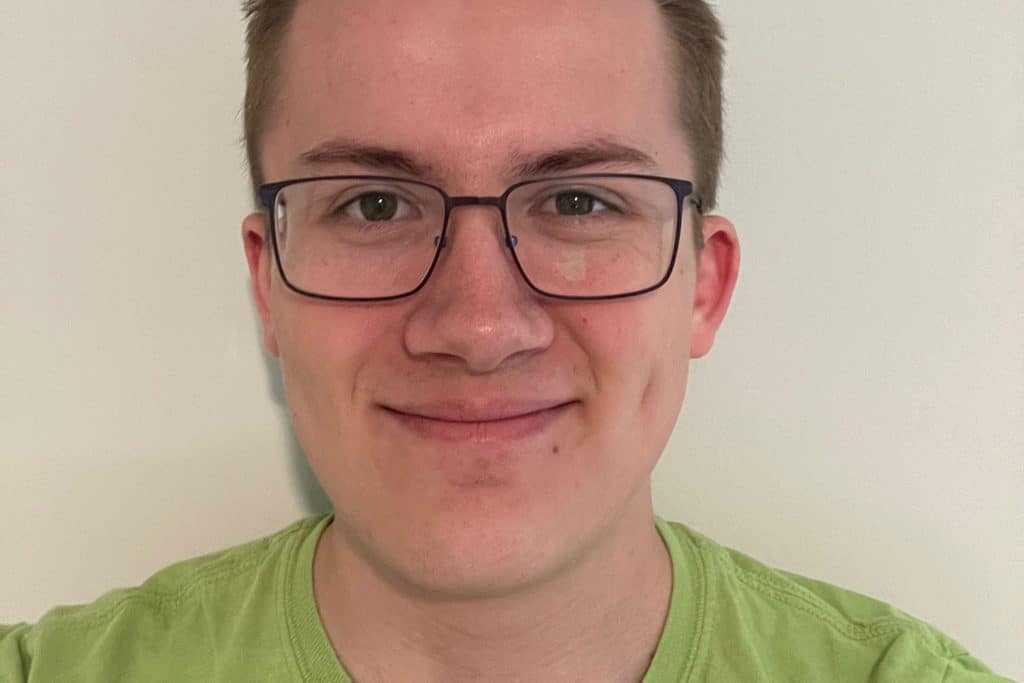 Online and Nashville Satellite
Kaleb has been playing piano for over a decade, and has been working at Arrow for the majority of those 10 years! Kaleb completed both the piano and advanced piano programs at Arrow, and is currently studying Music Production while attending college in Nashville, TN. Kaleb also plays numerous other instruments, including violin, drums, and guitar. Kaleb enjoys teaching others about the piano, and helping them overcome obstacles to achieve their goals. Kaleb is currently working from the Nashville satellite and using his many gifts in administration for Arrow as well.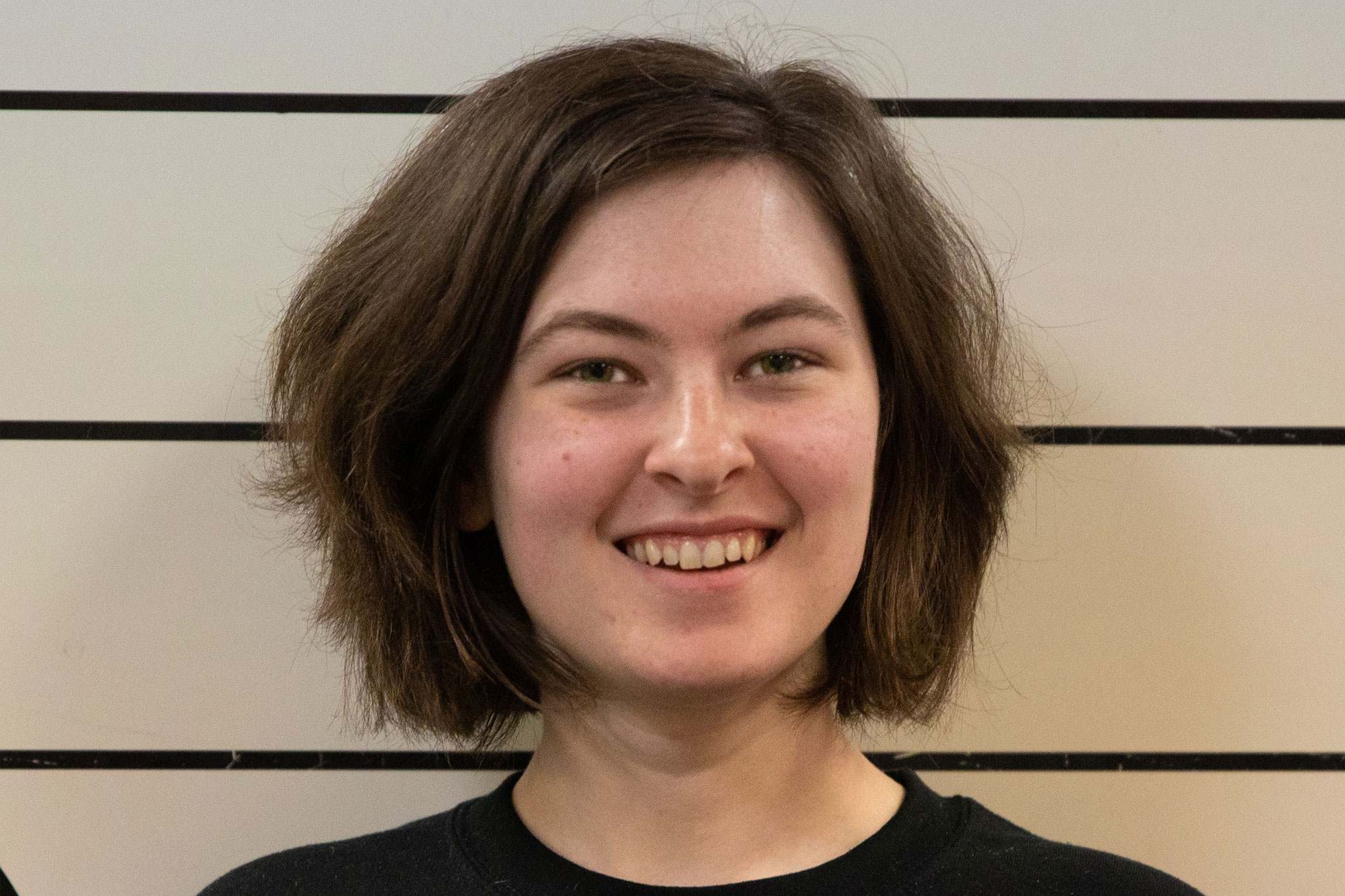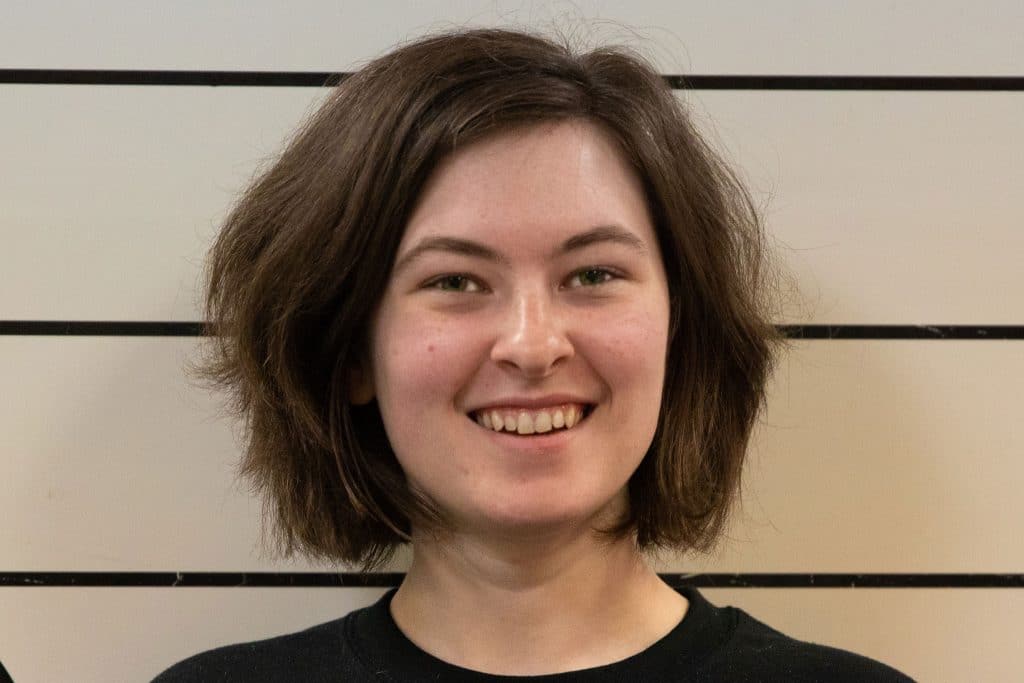 Emma's talent of teaching piano is impressive! Emma has a degree in Music Education from Drake University, which has enhanced her ability to share her love of music with her students in exciting and creative ways each class! Emma loves children and music, and watching her students thrive brings both of those loves together, bringing her and her students much joy.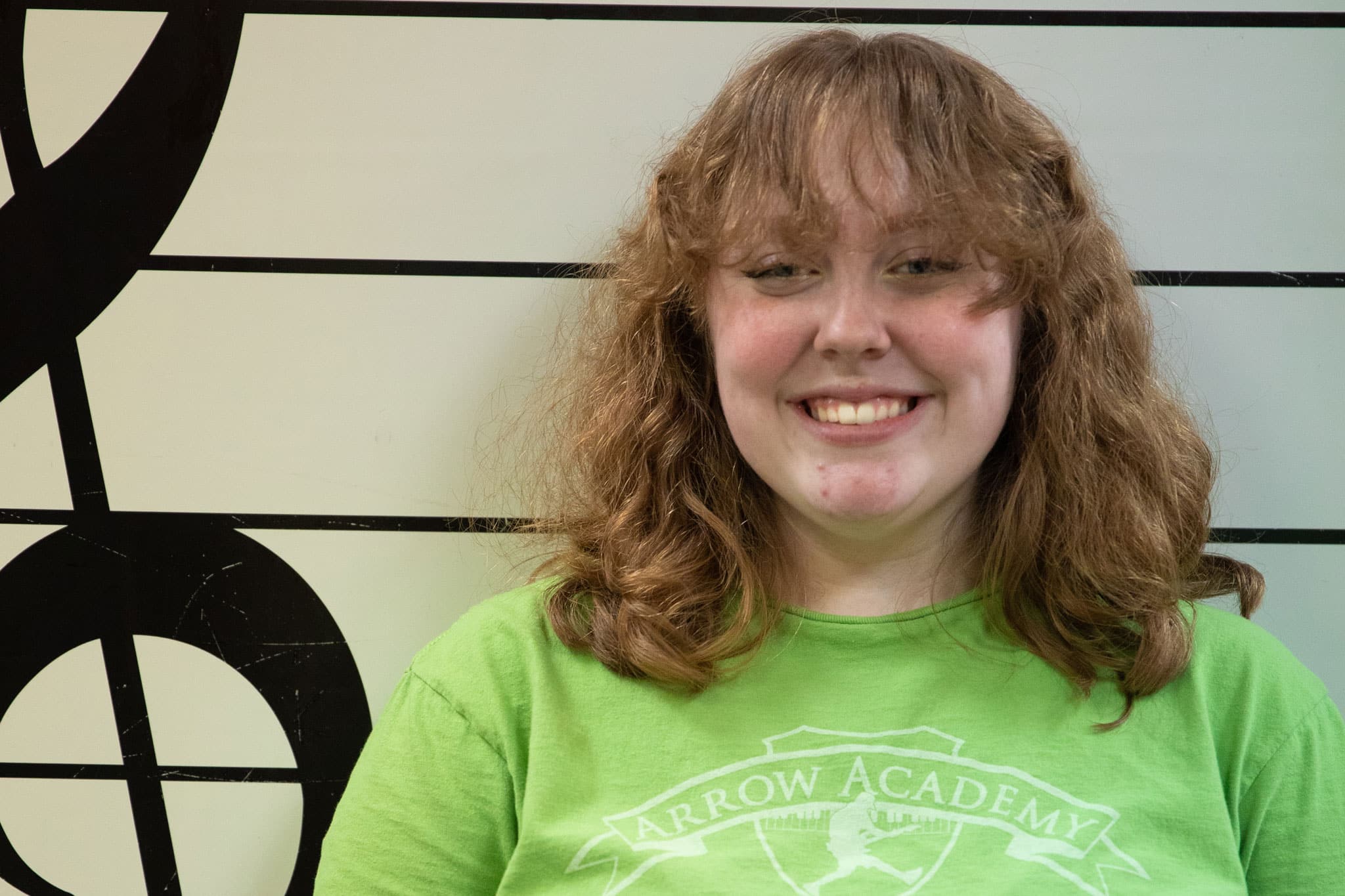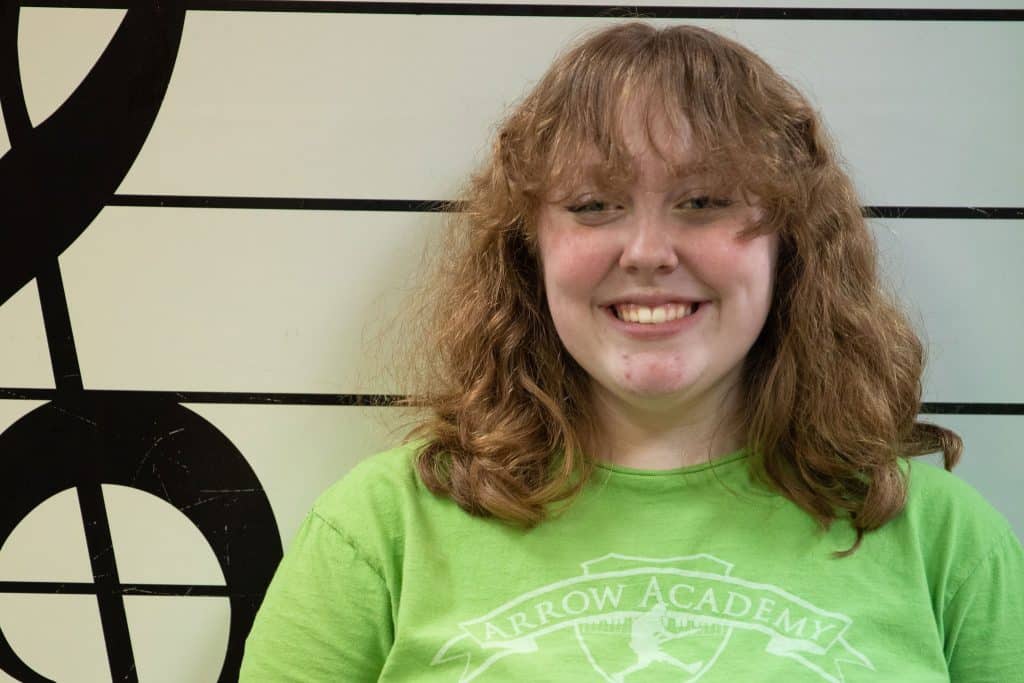 Caitlyn recently graduated from the School for Music Vocations in Creston, Iowa. She is well versed in both classical and jazz piano and loves to play! Sharing that love of music with her students is infectious and her students thrive in her classroom. She performs regularly around the Des Moines area, and we are thrilled to have her as part of the Arrow Team.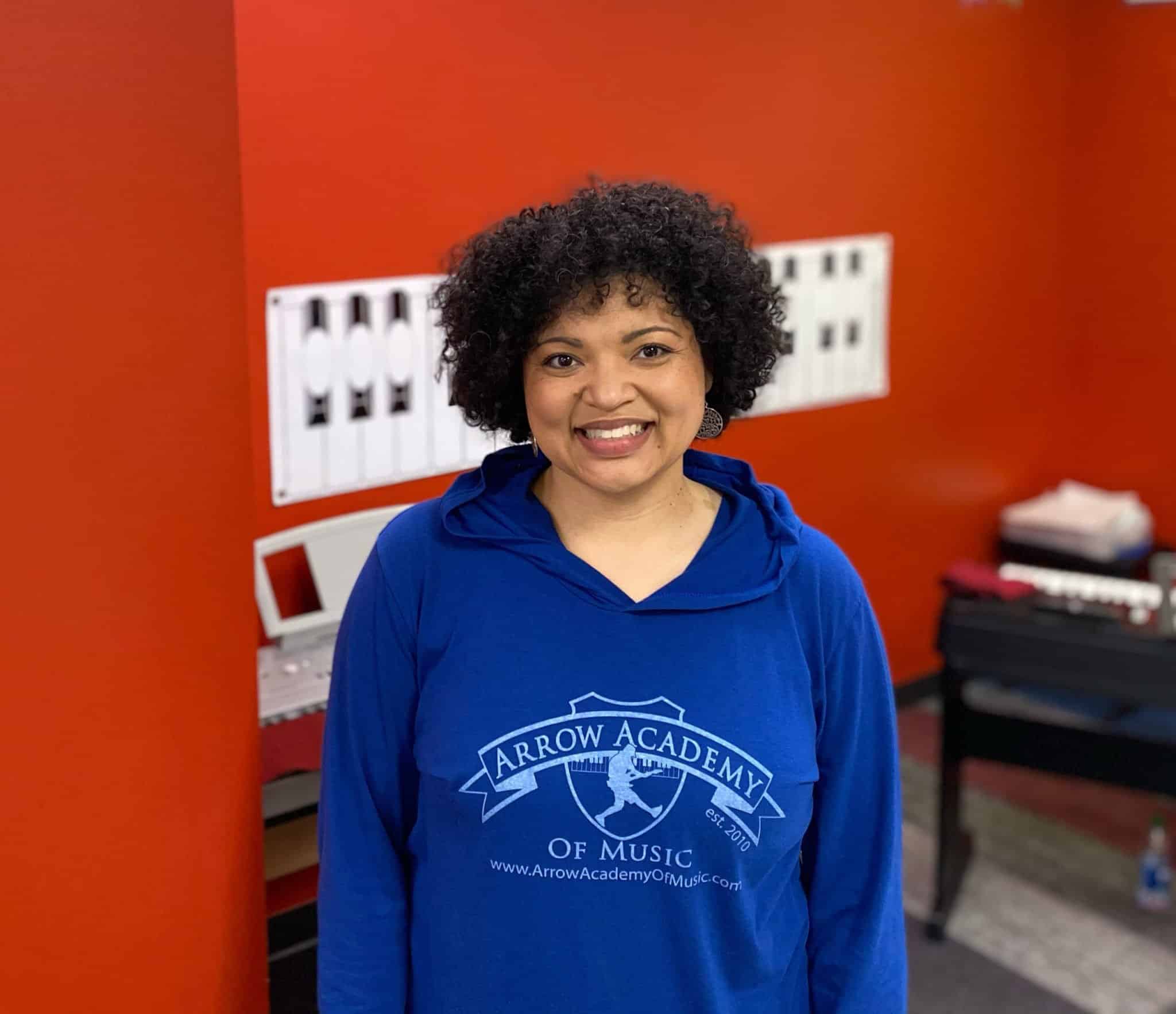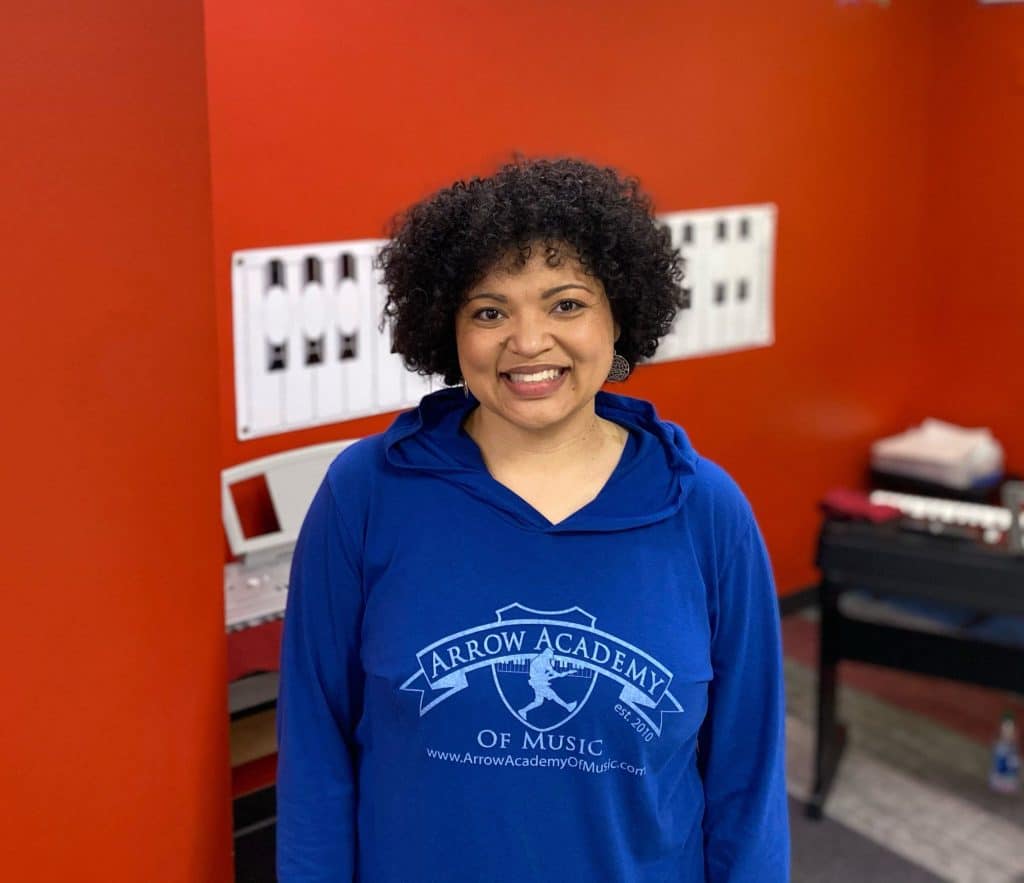 Melissa loved music from a young age. She received professional piano instruction for seven years and has gained over 25 years of music experience via playing for community senior centers, leading and participating in various faith-based bands, composing her own music, and mentoring others in music. While she did continue to study music via a few college courses, she received her degree in Management Information Systems from the University of Northern Iowa and enjoys working in technology. Melissa feels that her creative mind, nurtured through music, has helped her succeed in the technology field.
She has always enjoyed helping others learn and develop their creative side and is very excited to share her love of music with the awesome students at Arrow Academy of Music.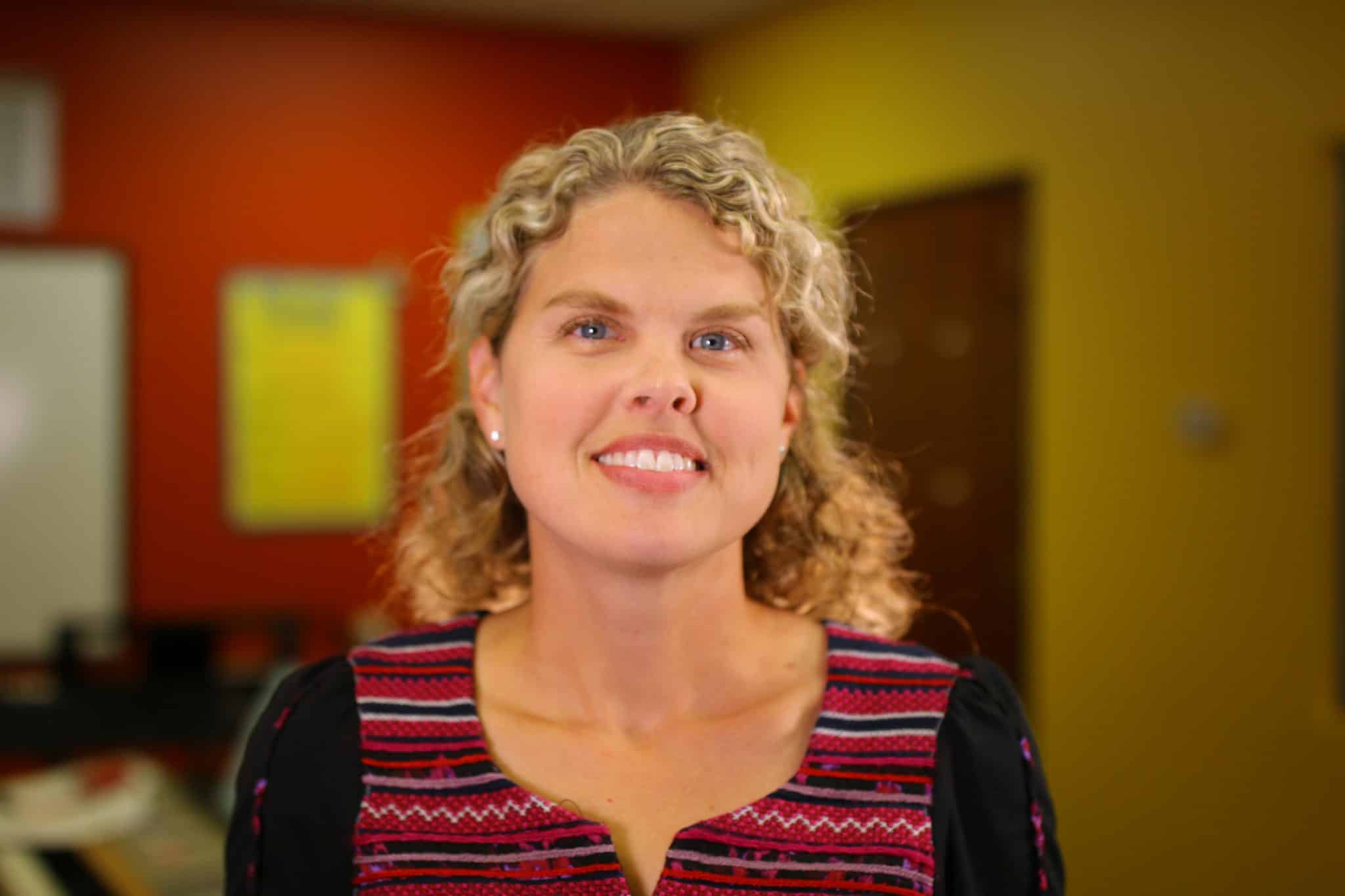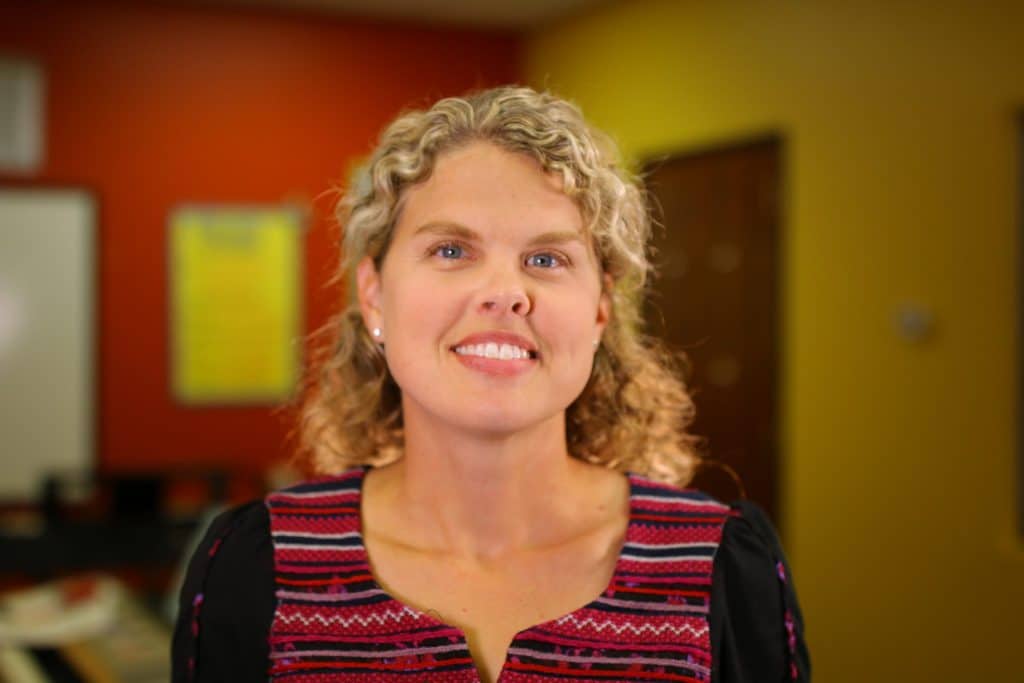 Sara Rauen handles much of the administrative responsibilities at the studio. She communicates with families, creates class schedules, and helps to organize concerts and special events. Sara and her husband, Matt, have three daughters who all take piano lessons at Arrow Academy. Sara is a stay-at-home mother who likes to volunteer, travel, and you can most likely find her driving to and from her daughters' activities.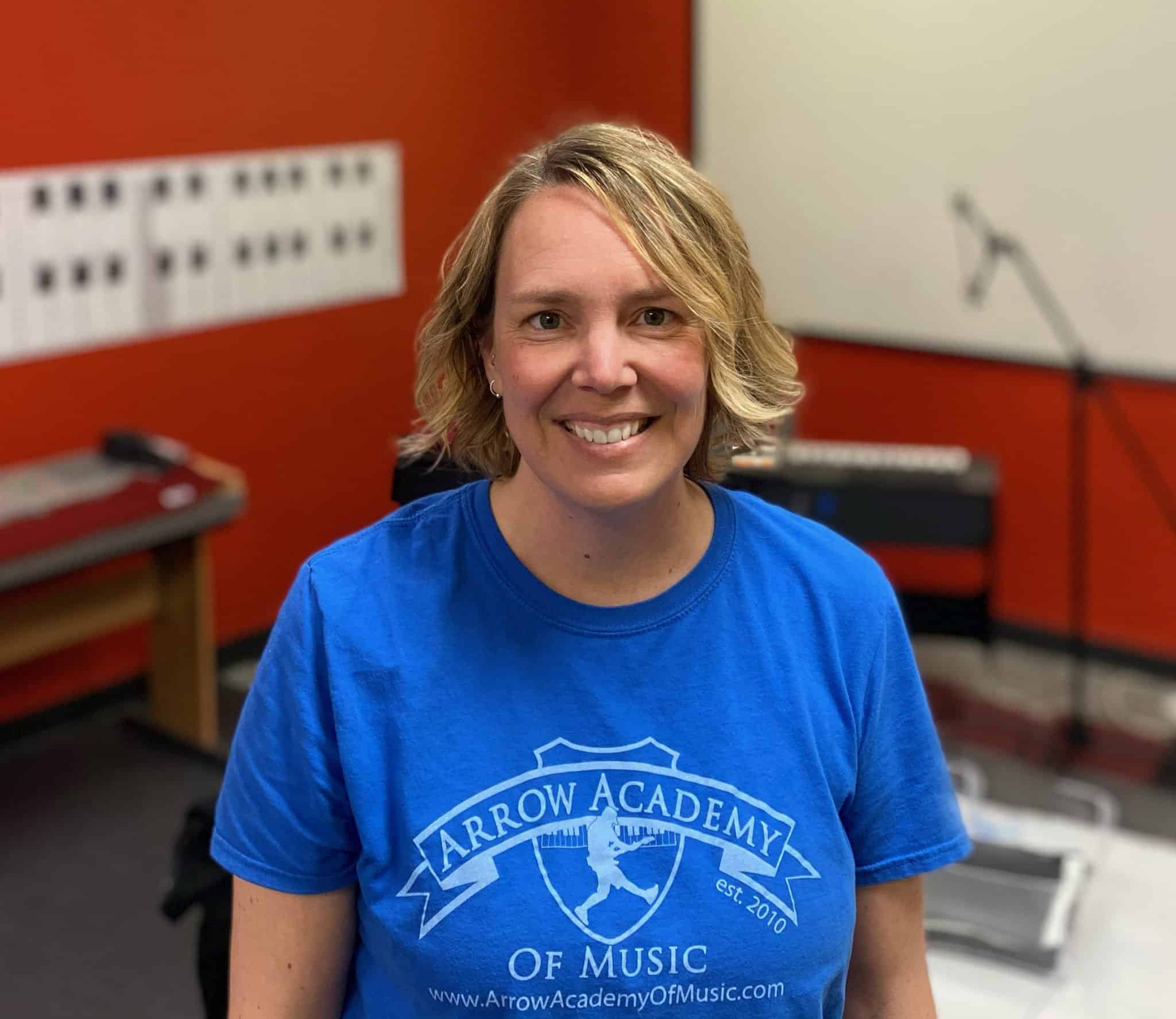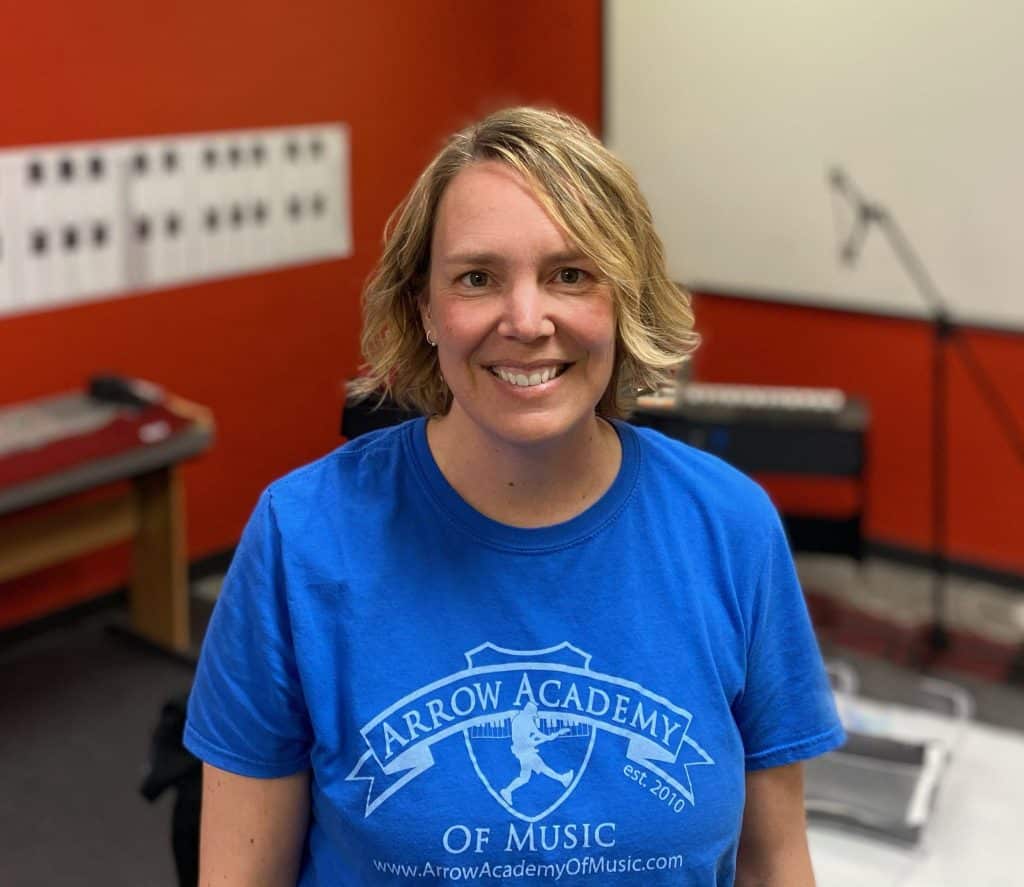 Graphic Designer/Social Media
Ann Drummond completes much of the graphic design work at the studio – announcements, posters, banners, marketing materials, and even games!  She also creates content for Arrow's Facebook and Instragram.
Ann and her husband, Matt, have two sons who take lessons at Arrow.  Ann is a stay at home mom who enjoys volunteer work, travel, and camping.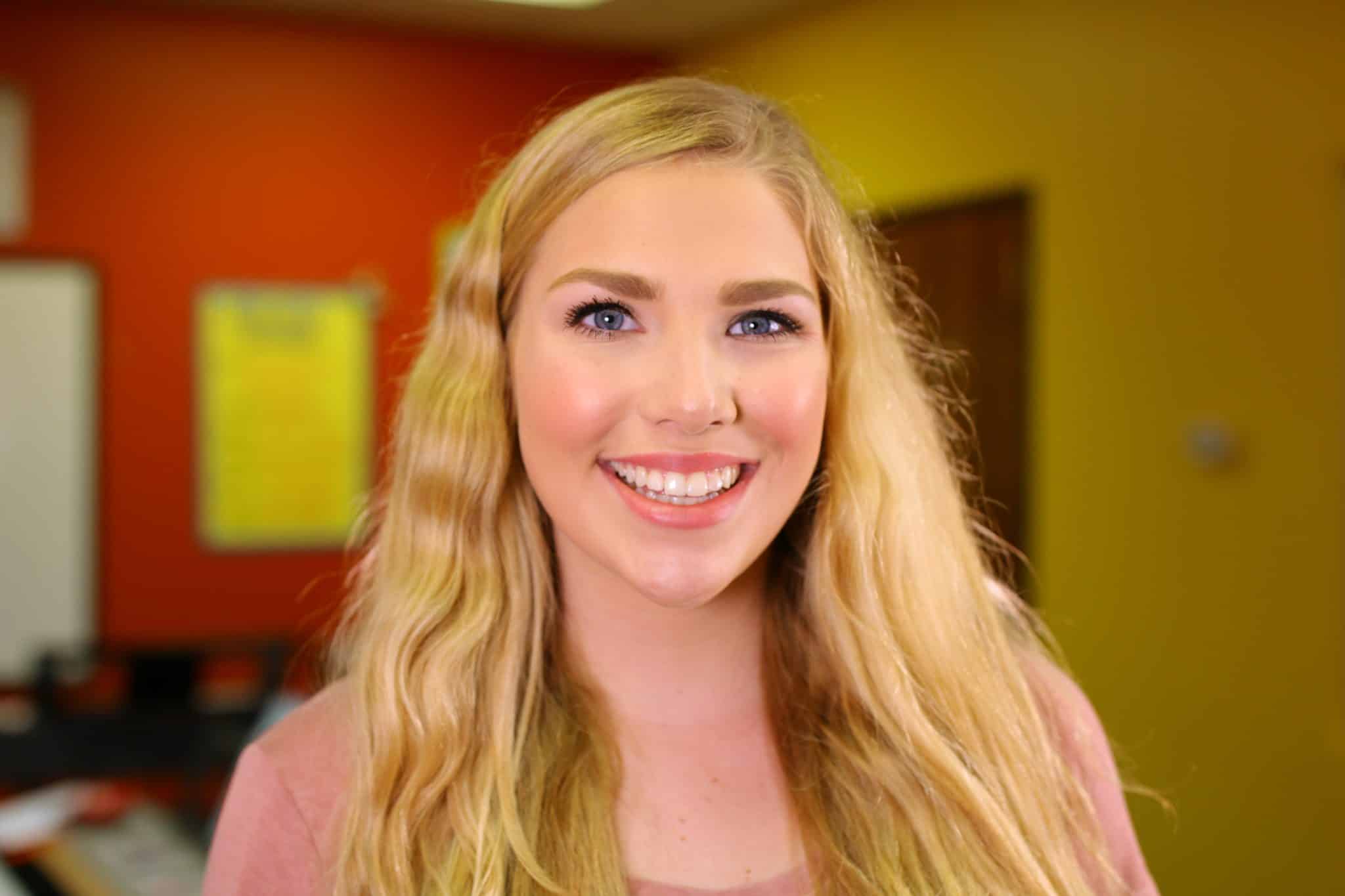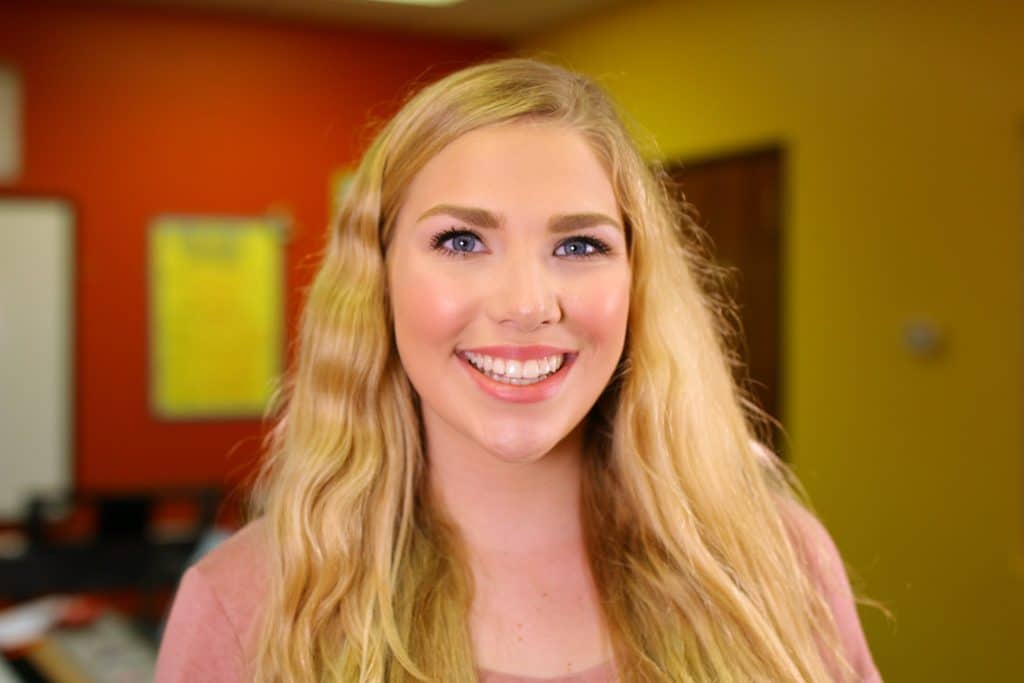 Anelise was one of the early graduates from Arrow's piano program. For many years, she worked as an assistant in our classrooms, helping students learn to love piano with her positive attitude and fun personality. She then began teaching classes online during the pandemic, and her students thrived!
Currently studying both music and education in college, Anelise continues to serve Arrow with her administrative talents, supporting the teachers by completing special projects throughout the year and helping keep up with the day to day record keeping and accountability systems in place for the students.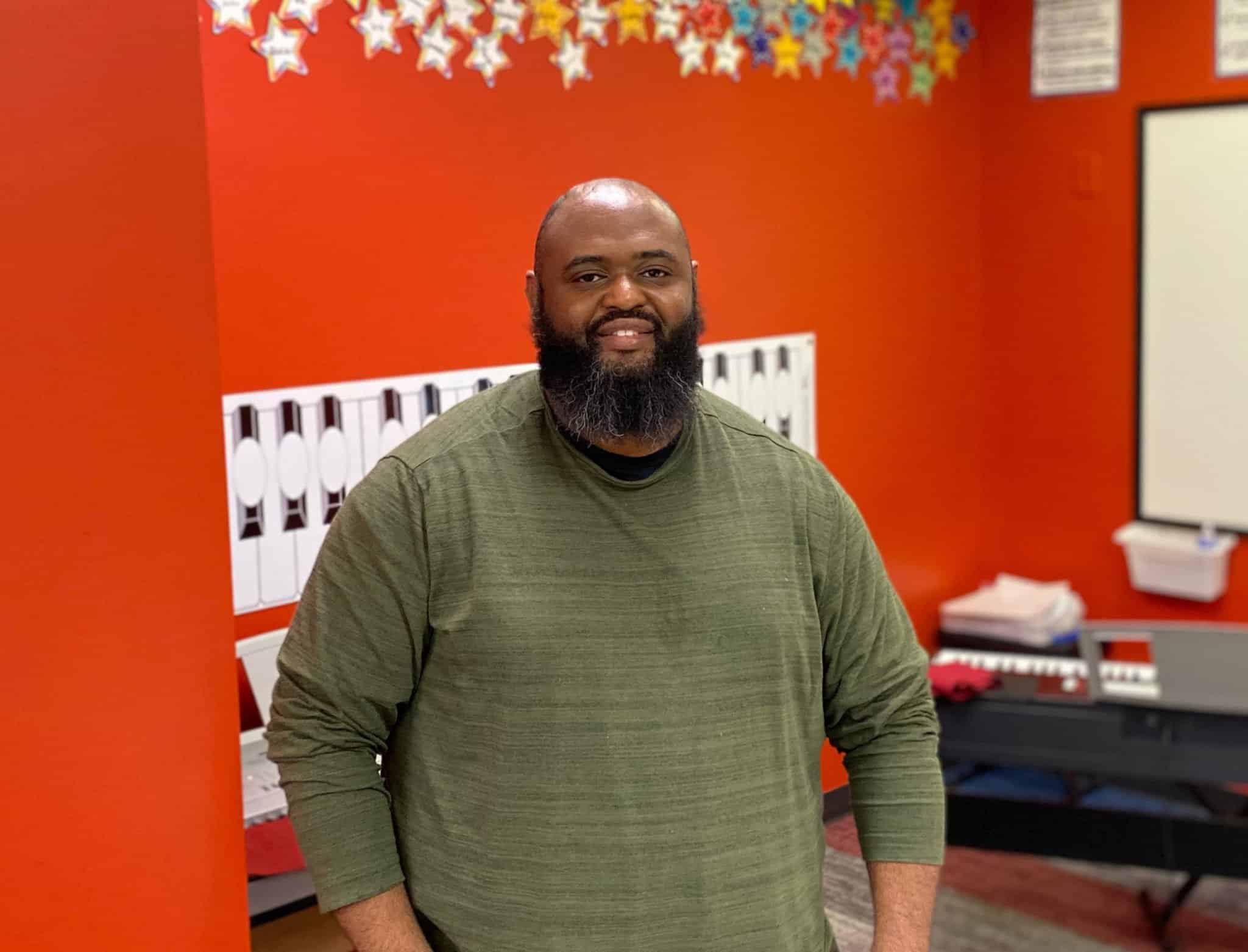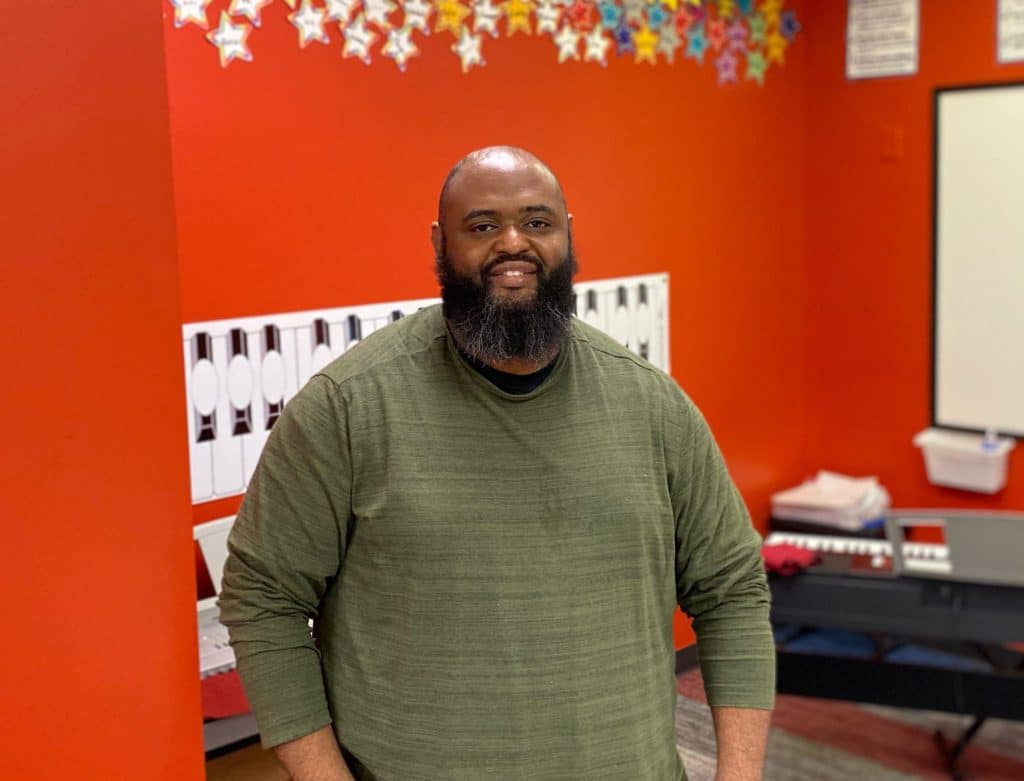 Darryl has been in IT for over 10 years with experience in hardware, networking, web and media. He was happy to join the Arrow team back in 2018 to initially revamp the website in order to support online registration and better promote all the wonderful things happening at Arrow! He continues to assist with Arrow's website, registration, and other media needs.  When he's not being techy, you'll find him enjoying time with his family or in a kitchen cooking up some tasty culinary cuisine.